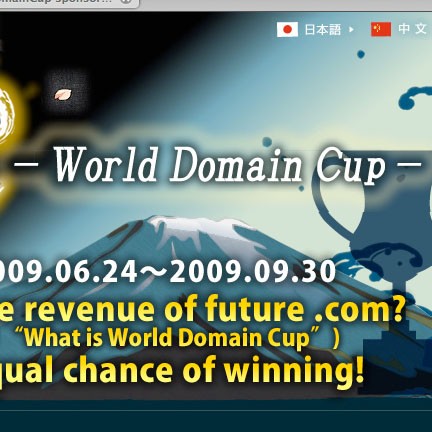 Japanese ISP Interlink is looking for the next .com. In it's new contest, the World Domain Cup, anyone can suggest ideas for a new gTLD.
Entries can be submitted starting today up until September 30, 2009. On October 15, 20 submissions hand-picked by a panel will be published on the contest website. The general public will then be able to vote for the winning gTLD until November 15. On November 30, the winner will be announced.
Only one entry is allowed per person, so make it good. The prize is $10,000 in addition to $1.00 per domain registration per year for the next 10 years if ICANN approves the TLD. That's right, Interlink will pay the winner a decade's worth of royalties. The company claims that if the extension becomes as popular as .com, the entrant would earn more than $80,000,000 a year.
You can enter the contest on a special site set up by Interlink here. It is open to anyone from any country.