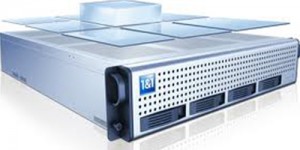 Collocation is the movement of the servers from an in house location usually to a much safer location that is marked with specialized environment for the servers. Collocation sites usually offer the users with an environment that features high-security features such as cameras, fire detection and extinguishing devices. Some of them also provide multiple connection feeds, filtered power and backup power generators as well as other items in order to ensure there is high-availability. This is in essence a mandatory requirement for all Web-based, virtual businesses.
What are the benefits of collocation?
The first benefit that you come across when the servers have been collocated is the fact that the data a company has is stored safely away from prying hackers and other unauthorized access. In addition, you are able to get more hits on the website without paying for the bandwidth. This in essence means that you get more bandwidth for free. The fact that the collocation provider takes over the management of the server means that you are able to better concentrate on the core part of your business. Add this to the fact that you will now be able to share the bandwidth with the server collocation provider. Speaking from a purely business perspective, this one of the fastest ways to cut the operational costs of having a server in your location. You will also set yourself aside from threats to the servers such as power outages and break ins, which pose security risks to the data you have.