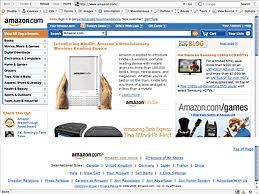 it would be barlhardy for a business person or manager for that matter to ignore the position that the e-commerce has had in the world of business today. The world has literally moving away from the big offices and industrial parks to small offices and a large online presence. For instance, Facebook is a multibillion dollar company that is hosted in the USA. However, it has a worldwide presence even in countries with very strict social networking laws. Such is the power of the online market.
E-commerce relies on the internet to make a business grow. It is a section of a business' strategy that involves tapping into the people who frequent the internet and covert such people into regular consumers of the product that a company sells. In coming up with an e-commerce strategy, the first important thing to consider is the website design and ease of usage. It is important to have a website that is easy to access and contains just enough information. It should also be easy to maneuver around the website to allow the clients to interact with the different parts. For those whose business can be done online, this is an especially important point. At times it is quite easy to lose a business deal just because your website is difficult to navigate through.
As such, you can begin to understand the way e-commerce and web design are inter related. The success of one, often the website, almost always leads to more business.