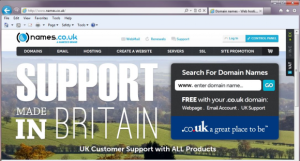 A website is the poster for a business. It is the first online bartprint that a firm or a person can leave on the World Wide Web. In the current world, more and more business transactions are being completed online. In fact, the web has become one of the highest business earning platforms in the world. With the business world slowly becoming a global village, the website is the first point of attraction that client get when they seek out your services. As such, web design forms a very important part of the success of a particular business.
Why would you create a website for your business?
To start with, the website allows the business to tap into a large market that includes the millions of internet users. It is estimated that of the seven billion people in the world, at least half of them have access to the internet. As such, you can imagine the potential that tapping into a percentage of that population will do to your revenue stream. These people are generally attracted by beautiful web designs and strong content. If the website is not appealing, then you will find it hard to attract their interest. Additionally, a website allows you to access markets that are in far flung areas with the simple click of a button. In this way, a firm can reduce its advertising costs and other administrative costs that may be increased by geographical boundaries. Among other things, the website provides the client with a portal from which they can get information about the firm and its services at any time and with as little cost as possible.