A domain name refers to the web address that people have to type in the web address bar to log on to a particular website. In most cases, the domain name that you have will also greatly affect the traffic flow to your site. This is a very important factor that should always be taken into account. Suppose you have prospects of establishing a business website, you will definitely need to generate a lot of traffic flow to your website. Since internet marketing relies on the traffic flow to a particular site, it is very important to have a domain name that has the potential to generate a huge traffic flow to your site. This is exactly what makes domain name search very important.In order to make a good domain name or to buy a good one, it is very vital to bear in mind a number of factors.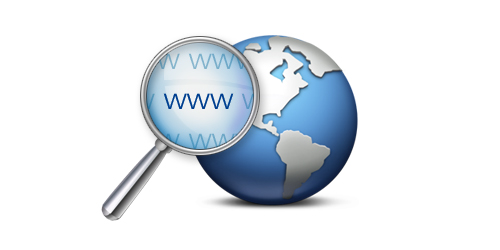 The most important thing when it comes to domain name search is making the name as memorable as possible. It is important to make sure that you have a name that people can easily remember as opposed to a complicated name that quickly vanishes from the minds of the people soon after finishing a browsing session. How can you make a name for your domain very easy to remember? Make sure that the name of your domain is as short as possible. This will make it very easy for people to remember your website.
Another important tip worth taking into account is the search engine. Today, the search engine is the best means of advertising a site. Sites whose domain names have been optimised with the search engines are very easy to come across and they are usually very easy to remember. You must make sure that your domain name is fully optimised with the search engine. Optimising a domain name with the search engine implies incorporating common key words when coming up with the name. You should also make sure that you make a name as unusual as possible. However, do not overdo it because you will confuse the people who might be interested in your site. This is an important thing that you have to take into account as you are carrying out a domain name search procedure.
If you have prospects of having a commanding presence on the internet, it might just be helpful to ensure that your domain name search does not become unfruitful in the end. Think about the points that have been described above and you will acknowledge that searching for a domain name is a very serious aspect of assuming a commanding presence on the online market. In short, take the search for a domain name very serious by simply adhering to the most important points that have been highlighted in this passage. For example, you should avoid the usage of numbers in your domain name. It might appear attractive to use a few extensions at times. However, you should also avoid using extensions that have lost value. This might jeopardise the dignity of your site.