Demand for email services has increased, there are millions of emails, which are sent and received in each given day, and this phenomenal growth presents a good opportunity for email hosting. Basically, email hosting involves performing functions, which are related to emails on behalf of the clients. The functions range from the basic sending and receiving to the most complex global searching and database processing. The companies, which offer the email hosting usually, have larger servers at disposal to handle the large volumes of emails received and being sent by the clients.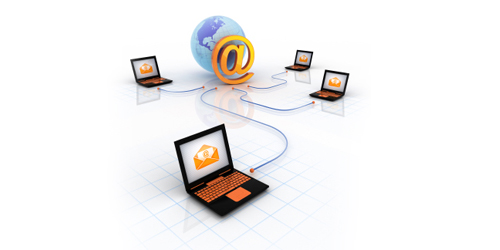 Factors to consider when opting for a email hosting service
When a company agrees to provide the email hosting services issues of security, reliability ought to be checked. As a client, you are looking for a company, which guarantees to maintain a high level of security for the emails, which will be hosted in the company server. You do not want a situation where the emails can be accessed by a third party or in some cases those who are not intended. A slight breach of security ought to put the client on high alert since his or her information some of which might be confidential might be landing in the wrong hands. Reliability is the other factor that a client ought to consider when selecting an email hosting service provider; you do not want to experience difficulty sending or receiving email. A situation where the servers break down when in the middle of sending or receiving an important email can be very frustrating, therefore the service provider ought to assure the client that the server are strong and powerful such that the possibility of being jammed or crashing or even compromised are minimal. When such mechanism has been put in place the client confidence in the system is assured.
Free mail service –no go zone for a business whether small or medium
People often ask why they should use email hosting services whereas there are several free email service providers, which are available in the market. In some situation especially when sending or receiving personal emails it may be prudent to use free emailing services such as Yahoo,hotmail or Gmail but when it comes to business people will take you seriously when they get an email with own domain name. This is a marketing technique where people get to see your business name in their emails. Therefore having a domain name goes along way in marketing a business out there as opposed to using free email, which almost everybody out there is using. It is basically branding your business and setting it out as unique therefore raising the chances of being taken seriously by prospective clients.
Instead of using the free email services get a domain name, it goes a long way in marketing your business.