Creating a new business or reviving an old one, either is a complicated chore.  There are a thousand things you have to take into account, from marketing strategies to creating a good logo.  However, one factor that you should pay extra close attention to is your presence on the internet.  Choosing the right provider with the best connection and inter-office networking is vital, but you need to look further beyond that.  You need to plant yourself firmly on the world wide web and to do that you need to find the best domains names.
What is a Domain Name?
 Domains names are particular names that you create and register within the internet that do not change.  Many internet service providers give you temporary names when you decide to use their hosting and email services, but if something happens with them or you decide to change companies you will lose it.  That means that any credibility you might have built up under that name could be gone if you can't get the same name with your new ISP.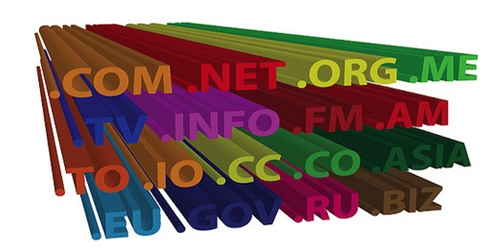 The Advantages of having a Domain Name?
 Domains names are essential for businesses because they are portable.  It is independent of your ISP so if you decide to change you can take your name with you.  By choosing your name well, you make things easier for your customers and give off a greater air of professionalism.  Using a temporary name provided by your ISP requires you to have their name in your address, which makes it more tedious for your customers to type and makes them more wary of your brand.
 The longer and more complex that your site name becomes, the lower the amount of traffic that you will get.  By getting one or several domains names that are short and sweet you can drastically increase your chances.  Moreover, having multiple domains names makes it much easier to find your site on search engines rather than having a site registered through your ISP.
 How do I Register a Domain Name?
 Registering your domains names is quite easy.  All you have to do is go to one of the many domain name registrars and keep typing in names until you find one that you like that isn't already taken.  To help protect your brand you should also register domains names that are similar to your main one.  You also need to be careful about choosing your registrar.  Read the fine print and look for any hidden fees that might be built in.  You also should be careful about registrars that offer dirt-cheap prices, because many use scams such as domain parking; this involves mining your website's data, tweaking the name and tricking people into visiting sites that are full of spam.
Having good domains names with a trustworthy registrar is a great way to create a concrete foundation for your business on the internet.  Do your research, pick your name wisely and watch as your website traffic blossoms.