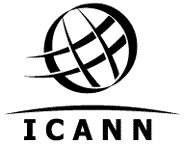 For years, ICANN has operating under what's known as the Joint Project Agreement (JPA) with the United States Department of Commerce.
The agreement is for "the purpose of the joint development of the mechanisms, methods, and procedures necessary to effect the transition of Internet domain name and addressing system (DNS) to the private sector."
JPA expires on September 30. Yesterday, Peter Thrush, Chairman of ICANN's Board of Directors, said he does not intend to renew it.
He states that the JPA has been misunderstood as an oversight mechanism:
But to the extent that there is a perception that the JPA is an additional instrument, that perception is harmful and destabilizing to confidence in the original vision of an lnternet that is coordinated not controlled.
Other developed nations have long expressed concern about there being too much ICANN oversight from Washington.