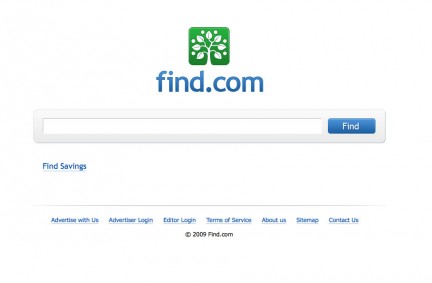 Internet marketing firm Generation Zero Group Inc has agreed to buy the domain Find.com and associated website for assets worth $16.69 million USD. Most of this amount consists of Generation Zero shares worth $13.5 million, while the rest is made up of $13.5 million in cash and promissory notes.
The domain Find.com is worth quite a bit, but as for the search engine that goes along with it, who cares? It's hard to tell if GZG paid a fair price for the package because information about Find.com's revenue is unavailable.
My guess is that earnings aren't very high. The domain is probably worth more than the site. Unfortunately, it's very difficult to buy a domain without buying any website that goes with it.