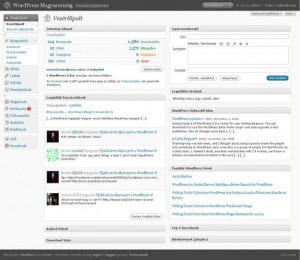 Changing your web host is probably not something you do for fun, but if you are unhappy with your current host or have found a better one, there is no reason for you to suffer, when there is something better out there. If you have a WordPress blog, you will need to move it and most likely want keep all of the posts. Follow these simple steps.
1. Login to WordPress
2. In the left column, expand the "Tools" section
3. Click "Export"
4. Click the "Download Export File" button and save the xml file to your computer.
5. Install WordPress on your new hosting account.
6. Login and Click "Tools"
7. Click "Import"
8. From the list, choose the last option: WordPress.
9. Click "Choose file" to select the import file, and find it on your computer.
10. Finally, click "Upload file and import".
With that you will have successfully moved your WordPress blog. If you had a custom theme, you will also need to copy that separately. Otherwise, you are all finished.
Photo Source: Wikimedia Commons