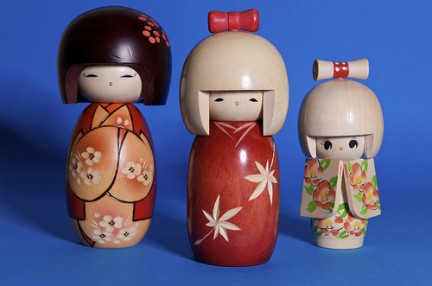 Usually big companies win domain disputes. In this instance, however, French publisher Editions Milan tried to abuse the WIPO domain arbitration system and ended up screwing itself over in the process.
It all started when American soldier Steve Hill registered kokeshi.com in 2001. He registered the single-keyword domain because of his interest in Japanese kokeshi dolls. In 2009, Editions Milan began publishing a series of children's books called 'Kokeshi.'
You can probably see by now where this is going. The French company wanted the domain. Although it does own the trademark to 'Kokeshi,' the mark only applies to books and CDs. After Hill refused the company's $1,500 offer to buy the name, the publisher filed a dispute with the WIPO.
Pointing out that the firm's trademark did not extend to his doll-related domain and that the company cannot monopolize generic words, the WIPO ruled in favor of the American serviceman. Adding insult to injury, the arbitrator declared the company guilty of reverse domain hijacking for its abusive behavior.
It's always nice to see the little guy win. You can read the full case documents here.
Source | DN Journal
Photo | Flickr