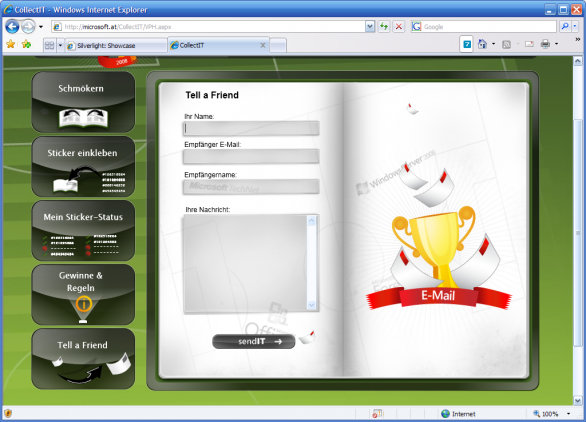 Microsoft describes Silverlight as:
"…a cross-browser, cross-platform plug-in for delivering the next generation of .NET-based media experiences and rich interactive applications for the Web. Silverlight offers a flexible programming model that supports AJAX, VB, C#, Python, and Ruby, and integrates with existing Web applications. Silverlight supports fast, cost-effective delivery of high-quality video to Web browsers running on Mac OS X and Windows."
To put it in layman's terms, Silverlight is Microsoft's answer to Adobe Flash. As a direct competitor to Flash, Microsoft had big plans for Silverlight from the beginning. It can play animations, multimedia, videos, and be used for application development.
As a website owner or system administrator, you should be aware of Silverlight, but you may not have a good reason to use it at this time. First of all, while Microsoft says it is cross-platform, it is not available for Linux, BSD, and some mobile operating systems. There is a free version of it, called Moonlight, created by Novell, but it has always been a full version behind Microsoft's and does not support the DRM video components that allow for features like Netflix "Watch Now" playback.
The second problem with Silverlight is that it simply does not have very widespread adoption. If you put Silverlight elements on your website, visitors will need to download the plugin (if it is even available on their operating system). This is bad enough with Adobe Flash, which some users block, but they may choose to not even bother to view your site if they have to download another plugin. While Silverlight may have some features that Flash does not, it is essentially just trading one closed format for another. You would better serve your community of users by adopting standards-based multimedia tools (such as html5 video).
Photo Source: Wikimedia Commons