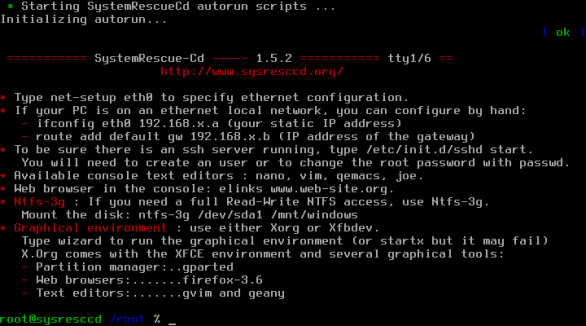 Running your own server can sometimes be a headache. For many, running a data center, even one that only has one server, can be a nightmare. When something goes wrong, all of the responsibility to fix it falls on you. The plus side of such a situation, however, is that you are in full control and have physical access to your server.
It is very difficult to make a Linux system completely unbootable, but in the even that you manage to accomplish this, you can use a system rescue CD to possibly fix whatever might have gone wrong. One in particular, called System Rescue CD is a bootable Linux distribution that can run from a CD or USB drive.
System Rescue CD comes with a host of useful tools that can help you troubleshoot your server's problems and come to a workable solution. If nothing else, it allows you to have access to your data so that you can safely transfer it before reinstalling your OS on your machine. System Rescue CD is free and open source software and is available for free download from the project's website.