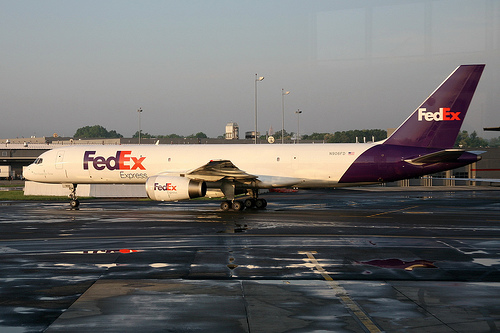 The Amazon Cloud storage service has found a new way to solve the problem of slow upload times that could take weeks for some users uploading terabytes of data. It has taken a more traditional approach to solving the problem, allowing users to physically send their data on storage devices to be subsequently uploaded by Amazon itself with its high-speed network.
The upload service comes at a cost of $80 for shipment to one of the Seattle, Virginia or Dublin storage locations, and another $2.49 for each hour it takes to upload. The service comes at an additional cost to the usual Amazon Simple Storage Service fees. In light of this development, there are calls to allow cloud storage customers to put in place their own WAN acceleration device to upload data.
The service is called the AWS Import/Export service, and Amazon says: "AWS Import/Export accelerates moving large amounts of data into and out of AWS using portable storage devices for transport. AWS transfers your data directly onto and off of storage devices using Amazon's high-speed internal network and bypassing the Internet. For significant data sets, AWS Import/Export is often faster than Internet transfer and more cost effective than upgrading your connectivity."
Which means you basically book a courier job with FedEx. For more details or to use the Import/Export service, see the aws.amazon website.
Source | NetworkWorld and eWorldPost
Photo | Flickr