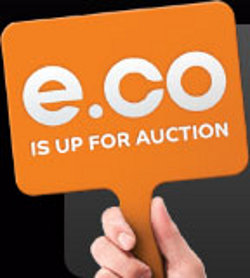 In the aftermath of the e.co auction, you've got 24 hours to register a .co domain name via the .co registry founders program. Domain names registered in this way need to have sites up and running by July 20, otherwise other registrations can be applied for via registrars such as register.com, with general availability starting in July.
According to some internet commentary, the e.co acquisition could prove to be a good investment with the domain extension .co likely to take off in the future, especially for the US. Twitter will create its own one-letter domain t.co and the .co extension is already used in extensions like .co.uk and .co.il (Israel).
No official announcements as to the future of the e.co domain name – whether B52 media will sell it or not – have been made, but it's just as possible that the company will use it for something more specific, rather than just cash in on the new acquisition. The .co extension could prove a widely used one by many companies in the future, and we will have to watch this space to see how big it gets.
Source | ElliotsBlog