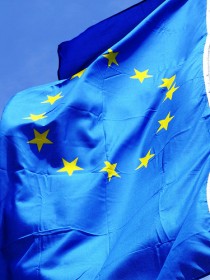 New criteria to reject abusive .eu domain registrations has been established by the European Court of Justice. According to reports, a clause for using special characters has been exploited, in particular by Austrian company Internetportal und Marketing GmbH.
Using the "&" symbol, the company managed to register 33 generic trademarks before the three phase period of setting up .eu domains started back in 2005. Internetportal intended to register, and profit from, the registration of 180 generic domain names before general registrations began.
European laws allow for the use of domain names without symbols only, and on one company challenging the registration of a domain name from Internetportal, the court has since revoked its claims to its abusive registrations.
The Court has been establishing what it means to register domain names in "bad faith", saying of Internetportal:

The Court of Justice ruled that whether a registration was made in bad faith depends on factors such as intention and timing. In Internetportal's case, registration of such a "linguistically irrational" term suggests that "the special character was introduced only in order to disguise the generic term which is hidden behind the mark."
Source | Courthouse News