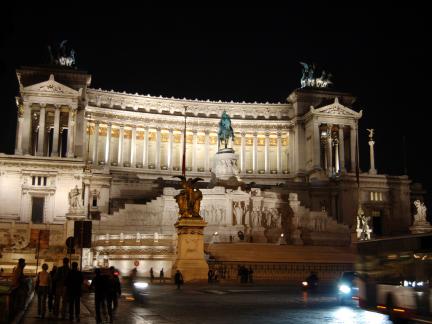 According to the Italian company Roma TLD S.r.l., the government of Rome has expressed interest in establishing a .ROMA Top-Level Domain (TLD). Roma TLD plans to join an organization called dotCities, which is a collaborative effort of .BERLIN, .PARIS, .BCN, .NYC, and .HAMBURG. The organization is part of an effort to promote the CityTLD project.
The company has established a website to promote the idea, and promotion is the ultimate goal, as it hopes to generate publicity for Rome on the web with domains such as: traffico.roma, shopping.roma, and hotel.roma. As of yet, the city of Rome has not officially offered its support for the project, but Roma TLD CEO Massimo says that support will come in the next few weeks.
ICANN (Internet Corporation for Assigned Names and Numbers) has proposed to expand the the resolution system for Generic Top Level Domains (gTLD) in 2010. Under the new system, companies would be allowed to register their own gTLD.
Source: DomainesInfo
Photo: Flickr