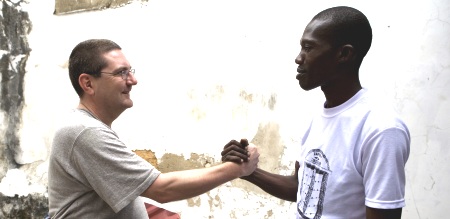 ActionAid is running a blogging and tweeting educational campaign for the third world, teaching people in poor communities how to use social media to tell their stories through .org sites. The project is called TOTO and is an ActionAid Australia initiative which puts bloggers in poor communities for one to two weeks to teach the locals the how-tos of social media.
I can't help but wonder if it's just another nice idea for people wanting to make a contribution to the third world in projects whose benefits to these poor communities are difficult to measure. In any case, the idea behind the initiative is as follows:
Poverty is too often hidden from view, but through Project TOTO, ActionAid is helping to shine a light on issues of injustice and human rights violations on the world stage.
Ultimately, Project TOTO aims to:

* Provide a new medium through which people living in poverty can express themselves and raise awareness of their rights.
* Give Australians an intimate and powerful insight into the lives of people living in poverty and highlight the injustices and human rights violations that cause poverty.
Under the heading of "Creating blog outposts around the world", the first outpost was established in Tanzania in 2009, and the second starts this month in Bangladesh. There are a couple of blog posts from locals in Tanzania, and it seems the blogging project has continued into 2010, so perhaps it could prove a platform to get the work of NGOs on more public view. To see more, check out Project TOTO and ActionAid blogs.
Source | SMH