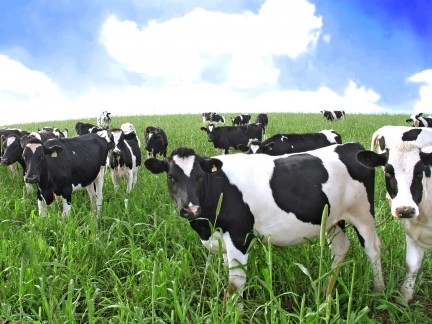 As most companies look to renewable energy sources like wind and and water, data center firm Infinity is building a facility to take advantage of a much different power source: methane from cows.
The company is building a data center in East Anglia, England that will use biomaterial from local farms to generate electricity. The conversion process will also generate fertilizer as a byproduct. The firm has given the process the name "Dark Green Energy."

Martin Lynch, CEO of Infinity, commented:
The Infinity ONE development proves that 21st century data centres can be deployed with little environmental impact. The data centre and its dark green power source are surrounded by the farmland that supply them and provide a significant enhancement in income to the local agricultural community as well as providing organic nutrient to our diminishing soil quality – it's a truly virtuous circle which supports two vital sectors.
This is honestly one of the better renewable data center plans I've seen in a while. The company has already installed machinery in an existing facility and is successfully converting biomatter into electricity.
Source | Data Center Knowledge