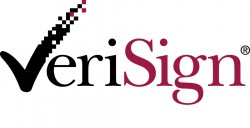 There are now 183 million domains registered on the web, according to The Domain Name Industry Brief (PDF), a quarterly report authored by Versign.
Last quarter, domain registrations rose 3%. So far this year, an average of 2.4 million new .com and .net registrations are made each month. These two TLDs alone account for a little under half (92.4 million) of all names registered.
There was also a 4% incease in ccTLD registrations, which account for 74.1 million of domains. The top 10 country extensions accounted for 64% of this number.
In all, 11.8 million registrations were made last quarter. A sign of the times, this was a 17% drop from the same time last year. Things are getting better, however, as the number marked an increase of 17% also from last quarter.

Globally, the top-ten TLDs, in order from most registrations to least, are: .com, .de, .net, .org, .uk, ,info, .nl, .eu, and .biz
The top-ten ccTLDs are: .cn, .de, .uk, .nl, .eu, .ru, .ar, .it, .br, and .us. Because of aggressive pricing, .cn registrations grew by 27%. For some time, the domain extension was available for as little as £.0.09 per year as part of a promotion. The price has since risen to £1.63. Together, .cn, .de, and .uk make up 46% of the ccTLD market.
Despite all the registrations being made, the renewal rate last year was 71%. Most domain drops were probably made by tasters, however.
Nearly all .com and .net domains (89%) redirect to a website, but many of these sites are simply domain parking pages. Only 64% actually send visitors to a website with two or more pages.