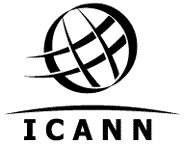 Former Vice President Al Gore joined forces with Vint Cerf today to publicly support ICANN, which is set to appear before Congress tomorrow for a hearing to determine its future relationship with the United States government.
Vint Cerf is widely considered to be the father of the Internet and is currently Vice President of Google. Gore served on the panel that led to the creation of ICANN more than a decade ago.
Both leaders praised ICANN for its efforts and expressed their faith in its long-term viability. "The ICANN of today is larger, more capable, more international, and better positioned to fulfill its mandate," Cerf said.
In support of the non-profit organization, Gore stated that it "has security as its core mission, is responsive to all global stakeholders and is independent and democratic."
With the governance agreement between Washington and ICANN set to expire soon, critics of the organization are demanding an end to America's unilateral control over it.
Source: Tech Daily Dose