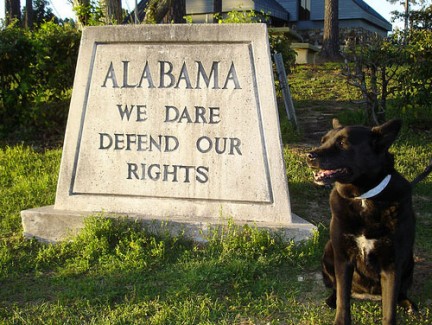 Ed Teal, a Republican candidate in the Marshall County, Alabama Sheriff's election, has filed a cybersquatting lawsuit against his opponent, Sheriff Chief Deputy Doug Gibbs. He alleges that the incumbent purposely registered some 19 domains, such as VoteEdTeal.com and EdTealforSheriff.com, to hinder his use of the Internet in the election.
A statement issued by Teal here (grammatical errors included) explains more about the lawsuit. Following the advice of his attorneys, Gibbs has refused to comment on the case.
Marshall County is a rural area with a population of only 82,231. Fourteen percent of its population lives below the poverty line. It's interesting to see that domains are a major issue of contention even in the most far-flung of places.