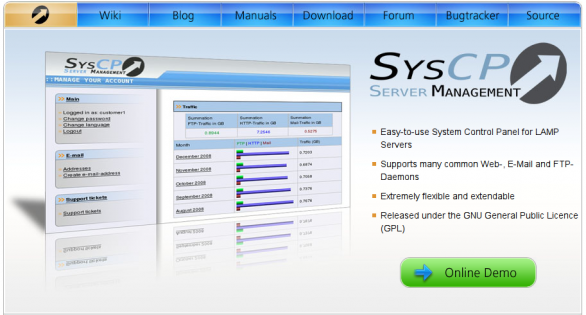 Choosing the right control panel for a dedicated server can be one of the most important things you do. The right choice can increase productivity and generally make your life easier. Here are a few of the most popular:
cPanel and WHM (Web Host Manager)
cPanel is one of the most widely used hosting control panels and is a favorite among unmanaged server data centers, as they can offer it to their clients and not require much external support. It primarily runs on Linux. Starting price: $425 per year.
Plesk is another widely-used control panel, sold by Parallels. It runs on Windows, Linux, and other Unix operating systems. Starting price: $839.88.
Virtualmin is a free and open source option for web hosting, created by the makers of Webmin. The company also offers a paid license that includes support called Virtualmin Pro. Starting Price: $0 or $138.00.
SysCP is another free open source control panel, primarily for Linux operating systems. It offers support for third-party modules and automation. Starting Price $0.
In addition to the above, some web hosts offer powerful custom-designed control panels, although they still often offer a choice for the dedicated server clients.