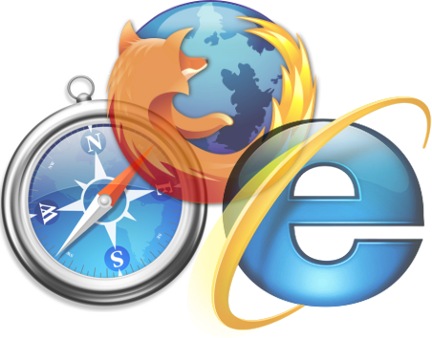 Tuesday Adobe announced a new service that will allow web designers to see how their sites look in multiple browsers at the same time. If you have ever designed a website, relying on your favorite browser, only to find out that it looks like a convoluted stack of boxes and images in another browers, this is a tool you will cherish.
They are calling the tool BrowserLab, and it will be available for preview for Macs and PCs running Adobe Flash 10. This appears to indicate that it will run inside of a web browser itself. Among its features is an "onion skin" mode that allows you to view the site in the browsers layered on top of one another in a virtual overlay. The initial offering will include Firefox, Internet Explorer, and Safari. Web developers will undoubtedly request Opera and Google Chrome, among others, in the future.
BrowserLab will be available for preview for free, although the final version will eventually be a paid service. Adobe has not released a time line for the final release. They intend to test it with real web designers and then release a more polished, user-oriented version.
Source: ZDNet