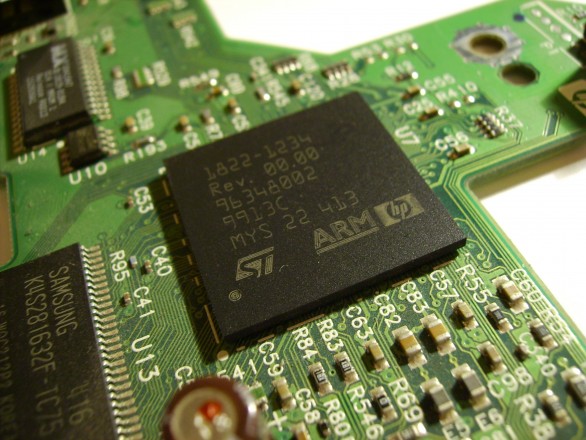 Warren East, CEO of Arm Holdings revealed that he expects servers based on ARM multicore processors to arrive in 2011. ARM processors are best known in the mobile device market, especially smartphones, because of their low power consumption.
Normally, low power consumption equates to low speed, which is fine for handheld devices but not for servers. Nevertheless, East argued that their multicore ARM processors are now "pushing up to 2GHz". While this is still a far cry from the speed being delivered by current Intel and AMD server chips, it has potential.
At this point, there is no reason to suspect ARM will even have room to squeeze into the server processor market, even if their chips do start to come close to or match Intel and AMD performance. Still, many companies may have room for ARM-powered servers. Lowering energy consumption in data centers has become a concern, and ARM could offer an alternative, low-power solution.
Source: Tom's Hardware
Photo: Wikimedia Commons