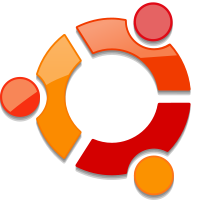 Today Canonical, the company responsible for the popular desktop Linux operating system called Ubuntu, also released their latest server edition, version 10.04 LTS. The "LTS" stands for long-term support, which Canonical will offer for five years (Normal Ubuntu versions are released every six months).
In the Linux server web hosting market, Red Hat (or derivatives like CentOS) has dominated. But Ubuntu promises many new features in an effort to lure business clients from the enterprise server arena.
Among the new features are:
More cloud computing support in Ubuntu Enterprise Cloud
Support from Dell on the PowerEdge-C server line
Five years of free security and maintenance
AppArmor security
Kernel hardening
Virtualization enhancements
Advanced storage capabilities
Mass deployment tools
and more.
Source: Ubuntu.com