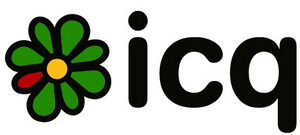 Do you use ICQ? Probably not, and neither do I. It makes sense then that AOL announced the sale of the service today to Digital Sky Technologies for $187.5 million– a fraction of the $407 million the firm originally paid for it in 1998.
ICQ was created by Israeli company Mirabilis in 1996 and is the first Internet instant messaging client. The name is a homephone for "I seek you." Maybe the service is more popular than I think, because according to Time Warner, it has 100 million accounts registered.
Most of the users are between 13-29 years old and spend an average of five hours a day connected to ICQ. The service is widely used in Russia, Germany, Czech Republic and Israel.
AOL sold ICQ in order to make itself more lean. It is also in the process of either shutting down or selling its social networking site, Bebo.