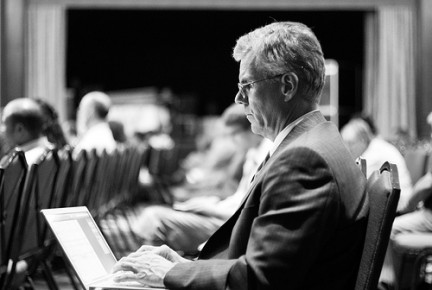 ICANN COO Doug Brent published a post on the organisation's blog yesterday announcing his resignation. Those hoping to hear juicy details about a fierce internal battle at ICANN will be sourly disappointed, however, as Brent is leaving his post for purely personal reasons:
While my engagement in the work of ICANN has made this a difficult decision, the reasons I am leaving are simple. I accepted my role with ICANN in December 2006 with the expectation that I'd commute the 300 miles to Los Angeles four days a week. I did that for twenty months, after which I chose to relocate to Los Angeles – both to do a better job for ICANN, and to see my wife of 27 years every once and a while 🙂 . After relocating for what will be more than two years, and much family discussion, we've determined that our life is not in Los Angeles.
Since accepting the COO position almost four years ago, Brent has accomplished a number of things. These include a complete overhaul of technology resources and ICANN accountability as well as improvements in remote participation and financial security.
This announcement means that the COO position, as well as Mr. Brent's $270,000 salary, are now up for grabs.