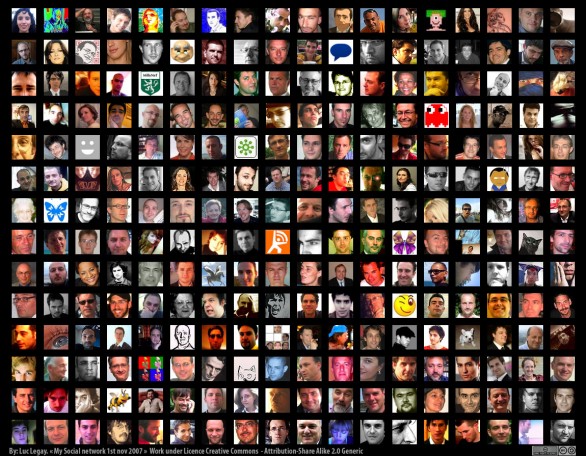 If you hope to compete with Facebook, LinkedIn, or even MySpace, stop reading now. I am not promising anything like that, but in some cases, you might want to make a small social network for a particular student group, organization, niche market, city or town, or people with particular cultural interests.
There are two methods for developing a social networking site. One is to outsource it completely and use a hosted solution, such as Ning. With it, you can you can literally have your own site up in minutes, but you will not have your own domain name for it (only a subdomain) and will not have absolute power and control.
The second method involves either creating your own or using a script. There are paid solutions, such as SocialEngine ($250) or free and open source solutions, such as Elgg. Both use PHP are fully customizable to your specifications and can easily be integrated with your current site. Best of all, you will have your own domain and full control.
Photo Source: Flickr