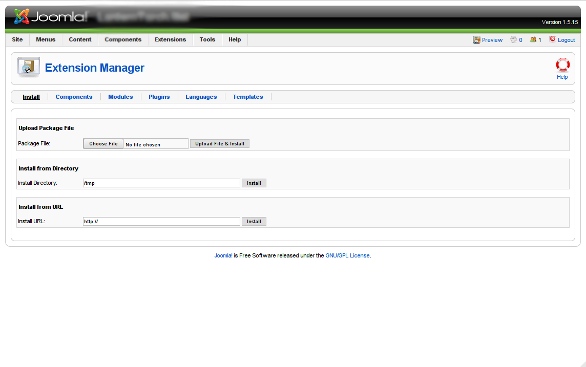 Joomla is one of the most popular content management systems (cms), and one feature that people love about it is its free extensibility. Even if you do not have web design or programming experience, you can easily customize your site using pre-designed Joomla templates and extensions.
With a few easy steps, you can install new extensions in Joomla.
1. Visit http://extensions.joomla.org to find the extensions you want.
2. If you have a new Joomla installation, make sure the extension you find has a "1.5 Native" compatibility. Also look for free extensions, unless you want to pay for commercial ones.
3. Click download and save the zip file to your computer.
4. Login to Joomla, go to Extensions, and click Install/Uninstall
5. Click "browse" or "choose file" (depending on your browser) to find the file you downloaded.
6. Click Upload File & Install
If you installed components, they will now appear in the Components menu. All that is left is to configure the new extension and enjoy it.