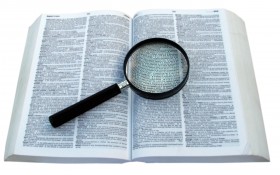 There's been a lot of talk lately about reforming WHOIS. In an effort to make good on its vows to improve the system, ICANN released a document entitled "Inventory of WHOIS Service Requirements." The document (PDF) lays out a number of proposals for fixing the broken domain owner contact database.
Some of the proposed changes are major. If approved, people would now have the ability to look up domains by owner. This would allow you to see who owns what domains. It would also greatly increase the amount of contact data provided about registrants, including instant message and Twitter screen names. Contact data would also undergo stricter validation.
I don't know if I would necessarily want to give the world my AIM username, but for the most part, I think ICANN's proposals make sense. WHOIS is in terrible shape right now and desperately needs an overhaul.
Source | Domain Incite