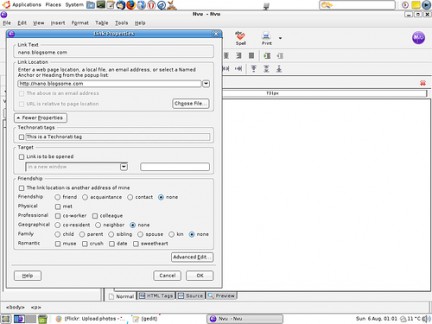 Looking for a free Microsoft Expression Web or Dreamweaver alternative? Nvu is an open-source WYSIWYG HTML and CSS editor with great documentation and a helpful support community.
Nvu has a built-in file manager and supports Windows, Mac, and Linux. It is designed specially for beginning webmasters, but is perfectly fine for more advanced users, too.
Those familiar with Frontpage or Web Expressions will be able to easily navigate the software. While not for everyone, I highly recommend giving it a try before shelling out hundreds of dollars for proprietary programs.
Photo | Flickr