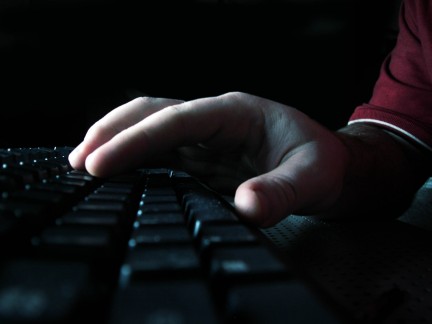 Meet Alf Temme. His portfolio of more than one thousand trademark-violating typo domains has landed him numerous lawsuits over the years from a range of companies. These include Dell, Air France, and America Online. He admits to being a typosquatter, using names like d3ell.com to sell exercise machines on his website. Now Microsoft is going after Temme, and once again, he refuses to give up.
The Redmond company initially sued Temme last month for trademark violation. A number of his domains, including ho0tmail.com and hot5mail.com, are allegedly confusing users of Microsoft services. The firm originally asked for $2.4 million, but has now offered to settle for $500,000. Despite admitting to violating the Anti-Cybersquatting Consumer Protection Act, Temme sees nothing wrong with his actions. "OK, so I did a naughty, right?" he said. "But a punishment that's the same as the death penalty? That's ridiculous."

The small business owner is angry that Microsoft took him to court. He says that he would have been willing to hand the names over to Redmond with a simple cease-and-desist letter. But according to Tim Cranton, associate general counsel for Microsoft:
For this particular defendant, there is a well-established history – including 12 lawsuits we're aware of – of typosquatting to this degree.
In 2009, the unapologetic typosquatter lost an uncontested lawsuit filed by Dell Computer for willful trademark infringement. The judge awarded the American PC giant $130,000.
It seems as though Temmes will never give up on cybersquatting. He has done it before, is doing it now, and will likely do it again. Often times I find myself on the side of defendants in intellectual property disputes, but this guy deserves whatever is coming to him. Eat him alive, Microsoft.
Source | Seattlepi.com
Photo | simonok