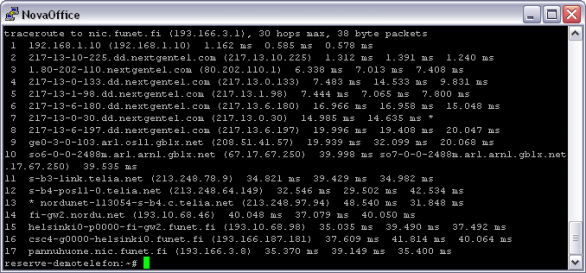 Nothing is worse than waking up and finding out your website is down. The immediate reaction is to grab the phone and drop an anger bomb on your web hosting provider. While it certainly could be a problem with your server, there are a few things to check before going ballistic on the IT guys.
1. Check your own network connectivity. If your website (or the email associated with it) was the first sign of a problem, you might find that other websites are down as well. If this is the case go through normal ISP connectivity troubleshooting.
2. Check your web host's website for any connection status notices.
3. Try to connect to your server via FTP and/or SSH.
4. Try a traceroute to see if there are connection hiccups along the way.
5. Use a remote service to run a traceroute. It may be a connection problem only for your service provider. You can also check the Internet health.
6. Contact your web host.
You can do all of these checks in less than 5 minutes, so do not worry about wasting time when you could have been tearing into your web host on the phone. With the right tools at your disposal, you can be up and running again in a matter of minutes.
Photo Source: Wikimedia Commons