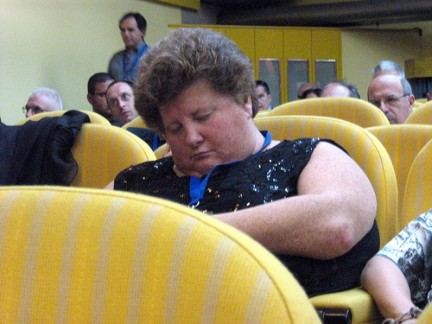 ICANN made quite a few policy updates last month. Most of it was just talk, with the non-profit saying they were going to explore "this and that," or set up a committee to consider x and y. Either way, it's nice to know that the folks in California are at least pretending to do something.
Domain Transfers
ICANN wants to make it easier to transfer domains from registrar to registrar. A number of changes are currently under consideration that would speed this process up. One would involve using the Internet Registry Information Service (IRIS) to transfer contact information to the new registrar.
The most important topic discussed was a proposal to change current policy to prevent registrars from reversing domain transfers conducted by customers. Here we are in 2009 and this still hasn't been addressed?

Also notable was a request for a new process to resolve domain disputes and return hijacked domains to their owners more quickly.
Cyber Crime
ICANN addressed the issue of fast fluxing, a technique used by hackers to disguise themselves by constantly modifying their servers' IP addresses and name servers, just like a bank robber on the run might paint his van a new colour every day.
A group went over a report on the issue and is currently deliberating on what to do about it.
IPv4 Addresses
With the switch to IPv6, a lot of IPv4 addresses are going to be freed up over the next few years. A proposal by regional Internet registries is currently being reviewed that would give them control over recovered IPv4 addresses.
Quite a bit more went on at ICANN in May, so much in fact that it cannot be covered here. If you are just itching to know what behind-the-scenes plotting took place as of late, the full report is available online.
Photo: Flickr