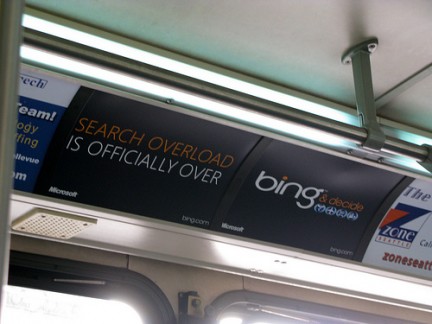 Corporate giant Microsoft won a complaint it filed with the National Arbitration Forum over seven domains: bingcamera.com,bingfinancing.com,directorybing.com,drugstorebing.com,girlsbing.com,marketingbing.com and mediabing.com.
The company claimed that the domains were confusingly similar to its Bing search engine trademark. The registrant, Yaoxin Liu, did not contest Microsoft's claims.
Personally, I don't see why Liu registered the names in the first place. What do drug stores, girls, and financing have to do with a search engine? This is just another case of a foolish domainer thinking that just because a domain contains the name of a valuable product it is valuable.
Source | Domain News
Photo | Flickr