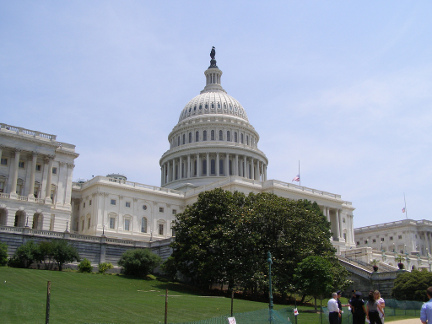 Friday, President Obama confirmed our earlier report and announced the creation of a new cyber security coordinator post that will oversee the securing of "America's digital infrastructure." The person who takes this new post will report directly to the President and have his full support and consultation.
"Our technological advantage is a key to America's military dominance," he added. "But our defense and military networks are under constant attack. Al Qaeda and other terrorist groups have spoken of their desire to unleash a cyber attack on our country — attacks that are harder to detect and harder to defend against."
Obama insisted that, while there are plans to increase cyber security and ensure that American infrastructure is safe, the plans do not include domestic spying, a subject that made Americans very uncomfortable under the Bush administration's security policies. The U.S. military is also creating a new division called Cyber Command to protect U.S. government and private networks.
This announcement comes after a 60-day review of government cyber security, which was published earlier this week and made available on the White House website. President Obama will personally select the new cyber security coordinator.