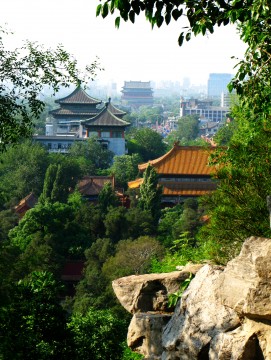 In a Google-esque move, Go Daddy will no longer offer .cn domains to customers. The announcement was made by spokesperson Christine Jones during a testimony to Congress yesterday.
The domain registrar made its decision in light of China's increasingly strict registration requirements, including copies of identification and in some cases, a valid business license. According to Jones:
We were immediately concerned about the motives behind the increased level of registrant verification being required. The intent of the procedures appeared, to us, to be based on a desire by the Chinese authorities to exercise increased control over the subject matter of domain name registrations by Chinese nationals.
My guess is Godaddy isn't really concerned about censorship, but rather found a good opportunity to jump on the PR bandwagon. Although the company has some 27,000 .cn registrations, these names only make up less than 1% of its revenue. It knows that the new requirements will made selling the domains much harder, so it probably opted to drop .cn and look good at the same time.
Photo | pushbeyond