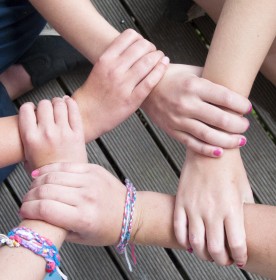 Unless you own a forum with 100,000 users or a top-100 blog, chances are good you use shared hosting. This web hosting plan term can be a bit confusing, however. What is shared hosting and just how is it shared?
There's no need to worry. Newcomers to the industry might assume that shared hosting involves sharing a plan with another customer. This is not the case. Rather, a shared host simply allocates multiple customers to one server. These users have their own individual domains and plans, but share the resources of the server such as the CPU, memory, and bandwidth.
Everyone, with the exception of dedicated server owners, uses a shared hosting plan. All web hosts are shared, but most prefer not to use the term so as not to confuse customers.
Photo | Eastop