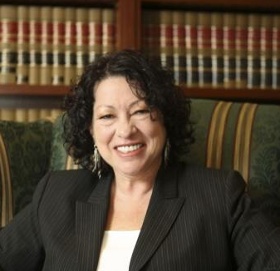 President Barack Obama's choice for U.S. Supreme Court justice is apparently well versed in cyberlaw. Tuesday, President Obama named Judge Sonia Sotomayor to the Supreme Court to replace retiring Justice David Souter. Her experience with technology issues, particularly those related to the Internet, is most likely not a coincidence.
According to Wired Magazine, she has made rulings on copyright of digital material, Internet privacy, disputes between Netscape and its customers, and many others.
"If confirmed, she will be the first justice who has written cyberlaw-related opinions before joining the court," the TechLaw blog wrote.
Later today, Obama is expected to announce who will take the position of "cyber czar" to head his new task force that will deal with network security. The appointment of Sotomayor will undoubtedly play a role in pushing through whatever agenda Obama has planned for the U.S. cyber relations with the rest of the world, especially with the latest developments in the ICANN oversight dispute.
Source: Wired
Photo: Whitehouse.gov