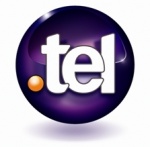 Osram GmbH became the first person to file a UDRP (Uniform Domain Resolution Policy) dispute with the .tel registry this week in an attempt to get the domain osram.tel.
The domain is owned by Russian Yuri A Ivanov and was registered on March 24, 2009.
The UDRP was set up by ICANN some time ago and applies to a number of extensions, including .com and .net. To bring a .tel into dispute, three criteria must be met:
The domain name is identical or confusingly similar to a trademark or service mark in which the complainant has rights;
The registrant does not have any rights or legitimate interests in the domain name; and
The registrant registered the domain name and is using it in "bad faith."
UDRP was used by Madonna in 2000 to obtain Madonna.com from its owner.
How events unfold will be interesting because .tel isn't like other domains. Dot-tel names are used for communications purposes and aren't meant to be used with full-scale websites or online advertising. It will be hard to prove that Ivanov is using the name in bad faith as there is no content on it.
Source: Domain Name Wire