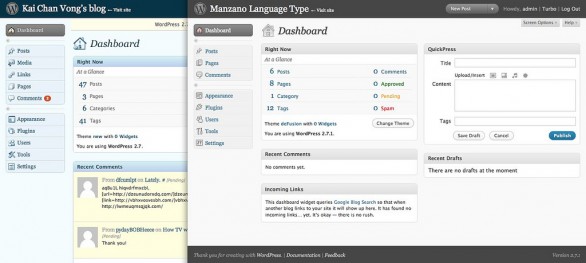 Run a hosting site long enough and you are bound to encounter customers who want blogs. Even if you are a customer yourself, there is a good chance you will want a blog. You could get a free one from WordPress or Blogger, but having your own domain for it just makes sense if you want something professional looking.
WordPress – The company that offers free service also offers their blogging software as free and open source PHP code. It is easy to install and maintain.
Livejournal – The old kid on the block, Livejournal was a perl-based blogging software with a big following.
Moveable Type – Another perl-based blogging app that is very popular.
Drupal – This blogging software/CMS is uniquely known for its easy scalability. Create a blog for one or hundreds.
Serendipity – I have personally never used this one and know little about it, but it seems to offer a good host of features.
There are many others and no shortage of free and paid hosted solutions. In a future post, we will compare some of their features.
Photo Source: Flickr