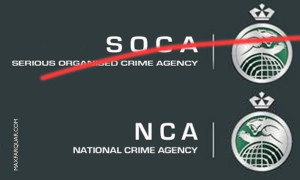 Citing recent statistics issued by ICANN stating that 3/4 of WHOIS data is inaccurate, Britain's Serious Organised Crime Agency (SOCA) is calling for more rigorous accuracy requirements.
SOCA says it is too easy for organised crime to fake domain contact data and wants ICANN to make falsifying contact data more difficult. This would make it much easier to track down scammers, phishers, and other cyber criminals.
Short of verifying every domain registrant's contact data and instituting criminal penalties for data-fakers, I really don't see how this is going to happen. Even if more stringent efforts were taken, I'm sure criminals would find a way to bypass them. After all, don't criminals still manage to get credit cards, passports, and drivers' licenses all the time?