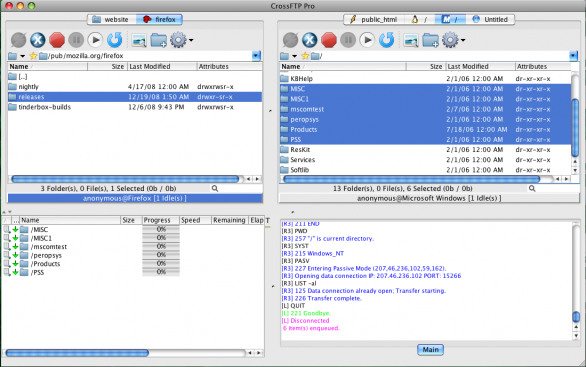 Let's face it, many of the today's website owners and even system administrators are not as comfortable with code, scripts, and command line tools as the generation that come before them. Some may struggle with cloud services like Amazon S3 because of difficult and sometimes time-consuming command line programs.
CrossFTP is an FTP client, but among its features is built-in support for Amazon S3 and Amazon CloudFront. With it you can upload, download, perform backups, modify metadata, create schedules, and synchronize content with your servers.
The best part of all is that CrossFTP is a graphical client that runs on Windows, Mac, and Linux computers while still providing access to both your remote server and your Amazon S3 remote storage. CrossFTP is free, and Amazon S3 support works out of the box, but there is also a "Pro" version that provides added features. It is available for download from the project's website.
Photo Source: CrossFTP