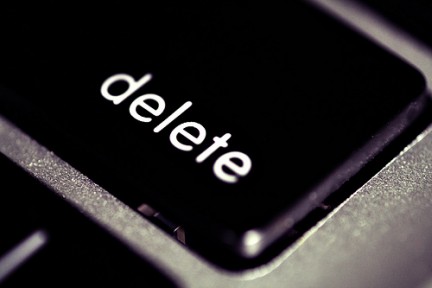 From time to time, you may find that you want to delete a domain name registration. Perhaps the domain has served its use and is no longer useful to you, or maybe you no longer wish to be associated with it. But because so many people simply don't renew a name instead of deleting it, the process isn't always straightforward.
At Go Daddy and many other large registrars, however, removing a domain from your account is quite simple. Read step-by-step instructions after the jump.

1. Log into your account. Go to the Domain Manager.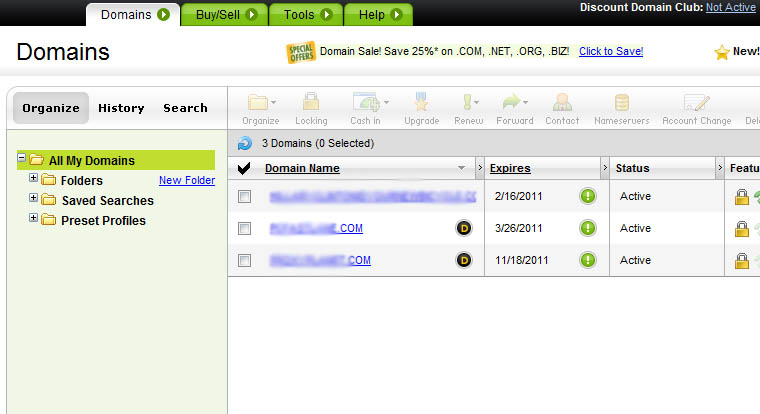 2. Check the domain or domains you wish to delete. Then click the right-most button that says "Delete Selected."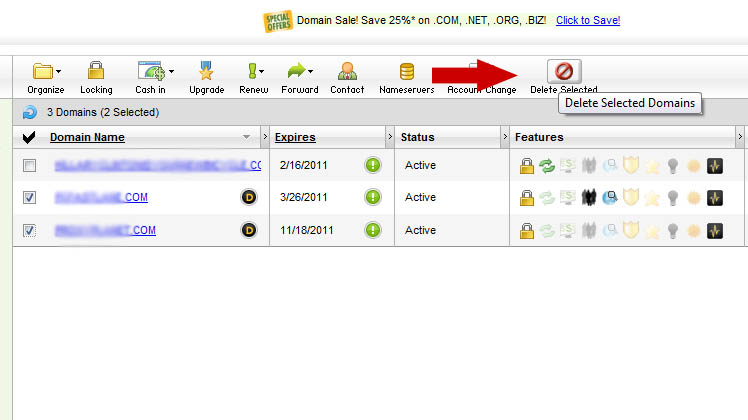 At most registrars, a dialogue box will appear asking you to verify the action. Afterward, you should get an email confirming the deletion.
If your registrar's control panel doesn't have an option for deleting a name, you will have to contact the company directly to remove the registration. Unless you are within the 10-day grace period offered by ICANN, you will get no refund.
Photo | Flickr