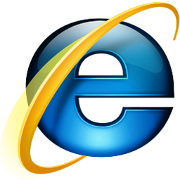 Just days after we posted news about Google's acquisitions that position it to make a large impact on HTML 5 video development, suspicion is floating around the tech world that Microsoft is planning a big announcement for Internet Explorer 9, the next installment of their declining browser.
If Microsoft intends to keep their commanding share of the browser market, they will need to continue to adapt to web standards. At their MIX 2010 developer conference in Las Vegas, experts predict that Microsoft will unveil a new IE version that takes into account HTML 5 elements, including support for vector graphics like SVG.
Even with IE 8, the current version, Internet Explorer is still far behind competitors like Mozilla Firefox, Google Chrome, Apple Safari, and Opera. If ever there were a time for Microsoft to make a game-changing play, that time is now.
Source: Webmonkey