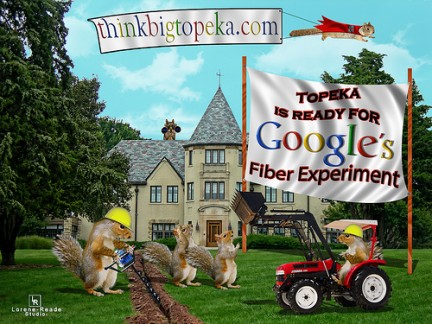 Topeka, a city of 120,000 in America's Midwest, has changed its official name to Google, Kansas. Before you update your maps, however, take note. The new name is only temporary and will revert back at the end of March.
Topeka made the change in hopes of boosting its chances to become a test site for Google's "Fiber for Communities" program. The Mountain View company is currently looking for a guinea pig to test a fiber optic Internet service capable of speeds up to 1 gbit per second.
Google hopes to provide service to 50,000 and 500,000 people as part of the trial, making Topeka a perfect match. If the Kansas city isn't picked, at least it won't be stuck with the new name.
Photo | Flickr