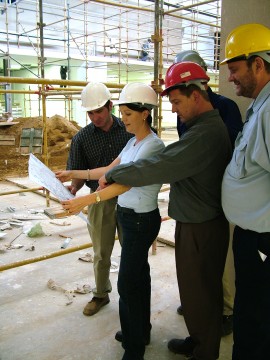 There are a lot of domains out there that are good, but can't stand on their own two feet. These are often names that sell in the $xx-$xxx range. When I see a domain that obviously isn't worth a lot but has potential, I often recommend the owner develop it.
You might wonder if this ruins the point of domaining in the first place. Domain investors sell names, not sites, right? Wrong. Just like one might paint and furnish a new home to make it look more attractive to buyers, setting up a site on a domain can prove its worth to buyers.
The site in question does not have to be a niche leader, but should provide useful information, look good, and receive a decent amount of traffic. But most importantly, they should market the name and prove to the buyer that it has useful applications.