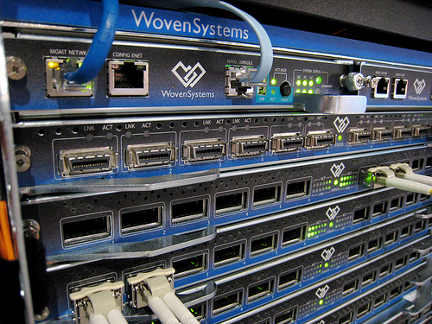 A market research firm called Dell'Oro Group has released a report that finds the market for ethernet switches has grown by 20% in the last quarter of 2009. Cisco, HP, and Juniper, three of the big players have added $600 million in revenue, and the research firm expects the market to continue to grow in 2010 from $15.6 billion to 16.3 billion.
"Year-end budget spending and supply constraints from the previous quarter helped propel market growth in the fourth quarter," said Alan Weckel, director of the market research firm's Ethernet Switch research, in a statement. "We expect the market to continue to expand in 2010, especially as 10 Gigabit Ethernet continues to grow not only as a server connectivity technology, but also as an aggregation technology within the data center."
The news comes after it seems Cisco intends to end its partnership with HP, a move that has not thrilled the latter. IBM, which partners with Juniper is also expected to expand its services, requiring more routers and switches. As data centers continue to grow both in number and size, the expectation is that the demand will increase and the competition will continue to heat up.
Source: InformationWeek
Photo: Flickr