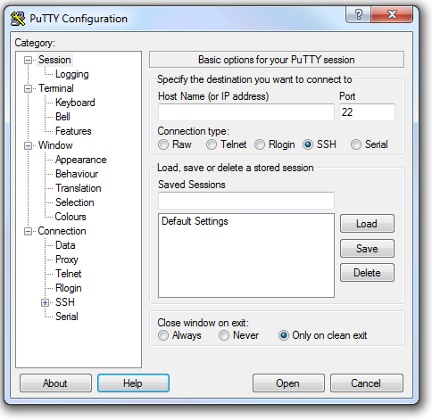 PuTTY is a free terminal emulator that supports SSH and many other protocols. Most users, particularly on Windows, find it very useful for connecting to a Unix or Linux SSH server. PuTTY has a graphical configuration interface with many useful features:
storage of connection data for quick reconnection
port forwarding
IPv6 support
SCP and SFTP support
In addition to Windows, PuTTY has been ported to Linux and other Unix-like operating systems and will soon have a Mac OS X version. PuTTY is free and open source software released under the MIT license. It is available for download from the project's website.
Photo: Wikimedia Commons